It's not every day that Cancer Can Rock is in position to have a Silver Star and Purple Heart recipient in the studio in order to record their song.
Joe Siatta is just such a man.  Born in southeast Washington, DC, Joe started his music career early, establishing his first band, "The D.C. Magnatones", in 1963.  The first record he produced as a writer was called "Does She Love Me" and is currently ranked as #765 in the book "Official Guide to the Money Records" which upon its production ranked the 1,000 most valuable records across all genres and locales.
Joe's music career was interrupted by the Vietnam War draft.  He served in Vietnam as an Army Medic, where his courage and selflessness earned him several awards including the Silver Star and the Purple Heart (see below).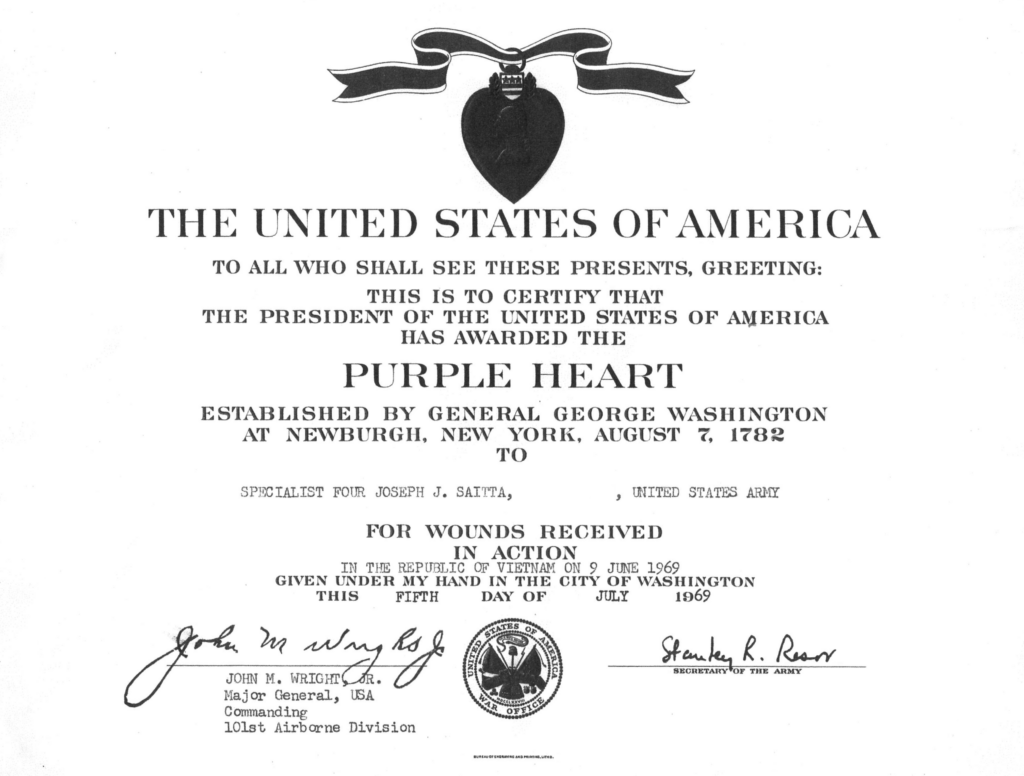 Upon returning from Vietnam, Joe played with many groups, among them: Roy Buchanan, Octagon, Sandbox and as part of the Second Coming Band with Charlie Taylor and others, including at one point a drummer named "Jay the Magnificent."
Although they hailed from Washington, DC, it wasn't unusual to see them play outside the DC area, whether it was Ocean City, Baltimore, New York, or even Louisiana.  This acclaim led them to become involved with Special Olympics, recording "Special Child" for that organization.
Ultimately, Joe and company "settled in" and opened a nightclub in Greenbelt, MD called "The Second Coming Club".  Even with their regular home, the group still played many Ocean City and other local haunts because their popularity demanded it.
Joe would go on to receive induction both individually and as part of Second Coming into the Maryland Entertainment Hall of Fame.  He still enjoys performing occasionally, as a key part of Joe and the Irresistibles.
Joe's battle is with stage 4 liver cancer, which took his left eye and metastasized to both sides of his liver.  He is working with the Washington VA and the Washington Hospital Center toward recovery.
We're exceedingly honored to have been able to work with someone with the character of Joe Saitta, and hope that you enjoy the time you spend listening to his interview and his song as much as we enjoyed the time spent with him.