Union Stage




740 Water Street SW Washington, DC 20024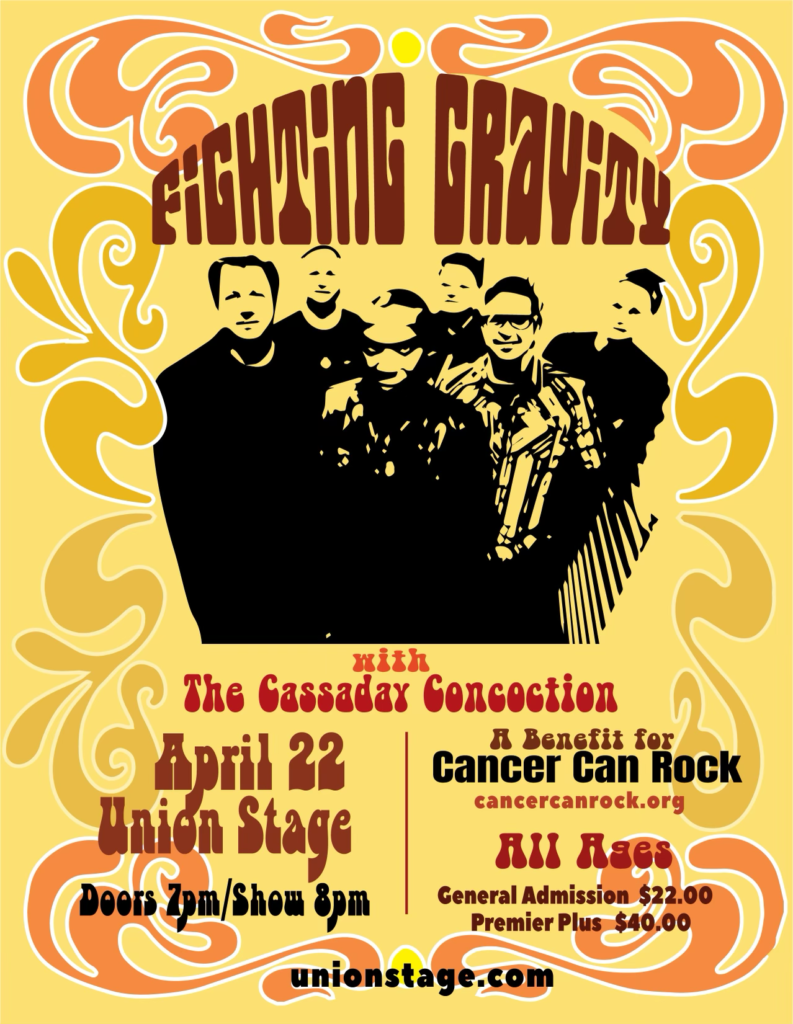 The Richmond, VA-based ska outfit Fighting Gravity comprised vocalist Schiavone McGee, guitarist David "Tree" Triano, bassist Dave Peterson, keyboardist Eric Lawson, trombonist Chris Leitch, saxophonist Karl von Klein and drummer Mike Boyd. Formed while its members were attending Virginia Polytechnic Institute during the mid-'80s, the group -- originally dubbed "Boy O Boy" -- spent the next decade touring relentlessly, playing between 150 to 200 dates a year up and down the Eastern seaboard. After earning a large following playing clubs and frat houses, in 1990 Fighting Gravity founded their own label, BOB Records, and issued their debut LP Boy O Boy. Shishskabob followed in 1992, as did Bobsled, a collection of Christmas music originally available only at the group's live shows. After two more indie releases, 1994's No Stopping, No Standing and 1996's Forever Equals 1 day, Fighting Gravity signed to Mercury, issuing You & Everybody Else in 1998 . Hello Cleveland, a collection of hits and previously unreleased material, followed a year later. Under the Radar, which was released in summer 2001, showcased Fighting Gravity's first acoustic/unplugged concert captured on CD. The album included brand new recordings and acoustic compositions of some of the band's most familiar tracks.

Come enjoy their amazing energy!